INMOTION SCV can be fun and business like too. It is ideal for moving at a quick pace down the sidewalk, up to nine miles per hour, but still gives you the assurance of easy maneuverability and quick stopping on a crowded street. Its self-balancing feature keeps you feeling comfortable throughout your journey, whether you are gliding down a beach path or up the street to visit with friends.
INMOTION SCV is wonderful for commuters especially for those who still have a distance to travel after they get off their bus or train. INMOTION's lightweight design, easily removable steering post and built-in handle, make it easy to put in you car trunk for your ride to the station, carry and store on your train or bus —to be at your service to whisk you the remainder of your way to work or shopping.
INMOTION SCV makes getting around campus or town fun and economical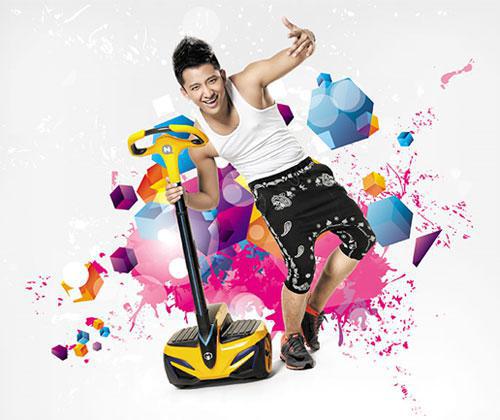 It can also be a great way to get around a sprawling college campus, and still fit snugly into the limited living space of a dorm room.
You will also find INMOTION SCV is the perfect transportation for people of all ages. Kids and seniors alike take to the INMOTION SCV like ducks to water.
We have many users who, while they can still stand easily, don't have the stamina or strength to walk long distances anymore, and yet INMOTION SCV gives them back the freedom to get out of the house and explore.